SPECIAL ISSUE: MACHINING OF AEROSPACE MATERIALS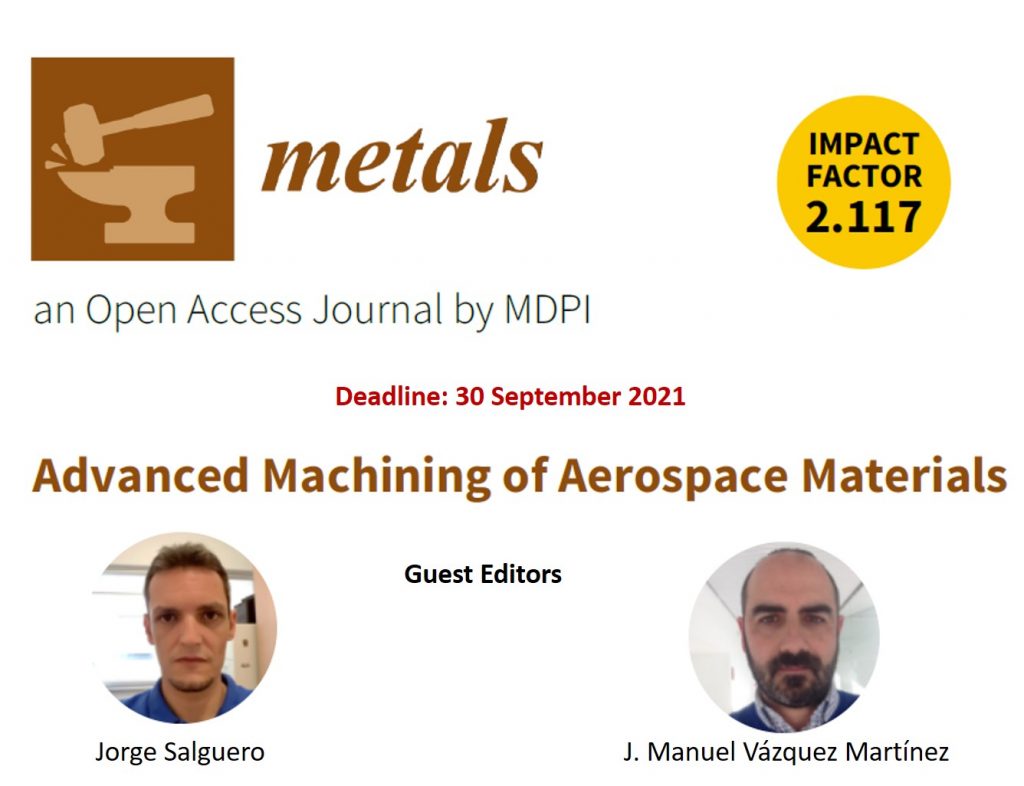 Metals (ISSN 2075-4701), revista Open Access de la editorial MDPI, lanza un número especial titulado "Advanced Machining of Aerospace Materials", en el que los profesores Jorge Salguero Gómez y Juan Manuel Vázquez Martínez (Universidad de Cádiz), miembros de la SIF, son Guest Editors.
Nuestros compañeros animan a todos los socios de la SIF que trabajen en esta temática, a enviar sus trabajos a este número especial. La revista está indexada en JCR (18/79 (Q1) en 'Metallurgy & Metallurgical Engineering') y tiene un índice de impacto 2.117 (2019).
El acceso al "Call for Papers" del Special Issue se realiza a través del enlace:
https://www.mdpi.com/journal/metals/special_issues/machining_aerospace_materials