SPECIAL ISSUE: STRATEGIES FOR THE CONSERVATION OF INDUSTRIAL HERITAGE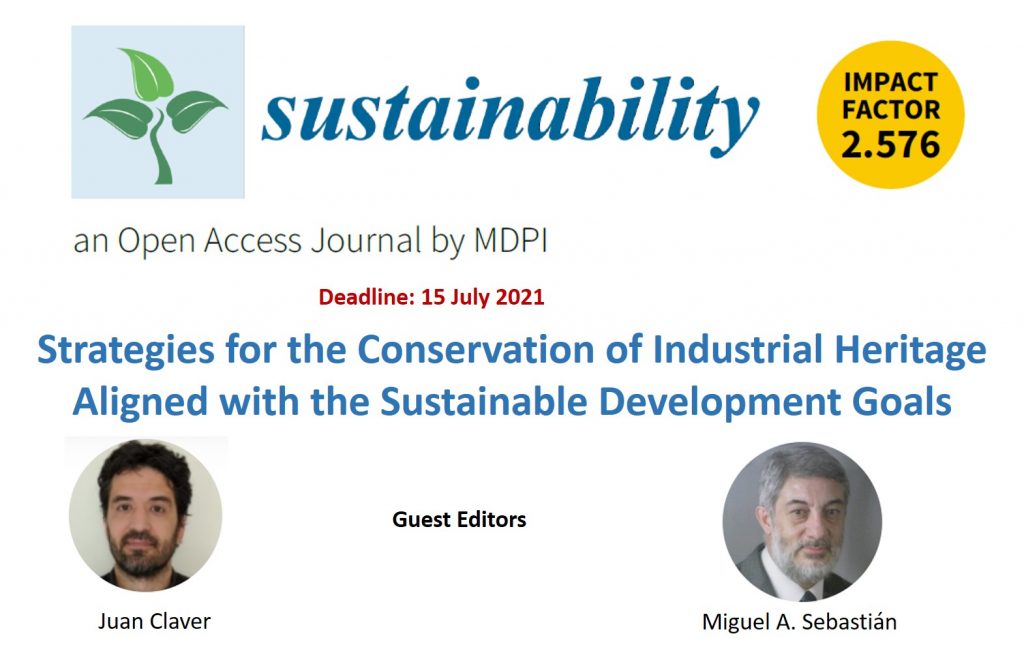 Sustainability (ISSN 2071-1050) revista Open Access de la editorial MDPI, lanza un número especial titulado Strategies for the Conservation of Industrial Heritage Aligned with the Sustainable Development Goals", en el que los profesores Juan Claver y Miguel Ángel Sebastián (UNED), miembros de la SIF, son Guest Editors.
Nuestros compañeros animan a todos los socios de la SIF que trabajen en esta temática, a enviar sus trabajos a este número especial.
La revista está indexada en JCR (120/265 (Q2) en 'Environmental Science') y tiene un índice de impacto 2.576 (2019).
El acceso al "Call for Papers" del Special Issue se realiza a través del enlace:
https://www.mdpi.com/journal/sustainability/special_issues/Strategies_Conservation_Industrial_Heritage